Elyn Saks
Elyn Saks experienced her first symptoms of mental illness at eight years old but it was only when she was at Oxford University did she have a full blown episode of schizophrenia. Saks pushed on despite the gravity of her mental issues and emerged valedictorian of her University.
In her best-selling memoirs 'The Centre Cannot Hold: My Journey Through Madness', Saks recounts her horrific ordeal of night terrors and being physically restrained to take her medication. Several years back, Saks again faced major health woes battling cancer and a stroke.  But because she believes that 'diagnosis (of a mental illness) does not have to lead to a painful and oblique life', she is now a hero to many who struggle with mental and emotional distress.
Today she is happily married, attained three Doctorate degrees and has an impressive career. She is a Professor at the University of Southern California Gould School of Law, an Adjunct Professor of psychiatry at the University of California and a research clinical associate at the New Centre for Psychoanalysis in Los Angeles.
She credits strong personal relationships and an active professional life with enabling her to keep her schizophrenia in check. More than once a day, she will still experience transient psychotic thoughts, she says, 'but I'm usually able to say, "Oh, that's my illness" and distract myself'.
Watch Elyn Saks talk about her inspirational life here: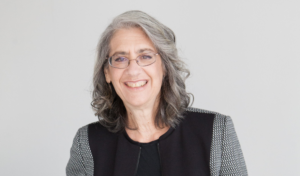 Helen Brooke Taussig
Helen Taussig was born in 1898, a time when education for women was much discriminated against. To make matters worst, Taussig was born with severe dyslexia, a learning impediment, and hearing loss. However, she persevered and was able to receive her medical degree from Johns Hopkins University in 1927. She is best known for discovering the cause of "blue baby syndrome," a birth defect of the heart that had very high mortality rates and the damaging effects of the drug thalidomide on newborns. Taussig has been known to overcome her disability by using lip-reading techniques and hearing aids to speak with her patients. She uses her fingers rather than a stethoscope to feel the rhythm of her patients heartbeat.
Photo: Wikipedia
Kelly Knox
Kelly Knox was born without a left forearm. At age seven she refused to wear a prosthetic arm despite being teased about her appearance. She never looked back and continued on to become one of the world's most famous models winning Top 100 most influential people with a disability in 2014, 2016 and 2017; and being nominated Celebrity of the Year in 2016.
Knox has put her fame into social good by co-founding the 'Diversity Not Disability campaign'; raised money for landmine victims; and working with charities for youth and education.
Sudha Chandran
Sudha Chandran is a household name in India having appeared in hundreds of movies, TV shows and staged performances. She is best known for dance expertise particularly in Bharatnatyam and has also shown her prowess in other dance genres from Ballroom to Hip Hop. However, a discerning eye would be able to tell that she dances with a prosthetic leg.
In 1981, at the age of 16 years old, she hurt her leg in a road accident. Her leg became gangrenous and her parents opted to have it amputated. She was already a notable dancer when the incident occurred and the amputation was devastating for her. Through much heartache and physical pain, Chandran regained not only her mobility with a prosthetic leg but also her spirit to dance again. The rest is history.
Watch Sudha Chandran here:
Photo taken from the same video
Libby Clegg
Libby Clegg is registered blind. She suffers from a deteriorating eye condition known as Stargardt's Macular Dystrophy and has only very slight peripheral vision in her left eye. In 2016 Paralympics, she won the 100m and 200m race wearing a blind-fold and racing alongside her guide. Besides visual disability Clegg has also struggled with other physical injuries and mental health issues.
Photo: Wikipedia, Fernando Frazão/Agência Brasil
Recently, Clegg once again reinvented herself wowed the world in the recent 2020 Dancing on Ice.
Watch Libby Clegg dance here:
Photo taken from the same video.
Mandy Harvey
Mandy Harvey appeared in America's Got talent Season 12 and blew the judges away with her perfect pitch and original compositions. It was in that competition that the world heard her story of how she lost her hearing at the age of 18 following an illness. This was completely devastating for Harvey as she had sung throughout her childhood and was majoring in vocal music at the University when she lost her hearing as a result of a connective tissue disorder. After fully losing her hearing in 2007, Harvey succumbed to depression and quit music altogether. She finally picked herself up and with the help of a 'visual tuner' and was able to pitch again. Here is her story.
 Photo from video taken from https://mandyharveymusic.com/
Arunima Sinha
Arunima Sinha was robbed on a train on her way to another town to do a scholastic test. When she resisted being robbed, the men pushed her from the moving train. Before she could get out of the way, the oncoming train from the other direction ran over her legs. As a result, her left leg had to be amputated below the knee, and had rods implanted in her right leg. She also suffered multiple fractures in her spinal cord. When she made the report to the police, they doubted her story and insisted that the incident was either a suicide attempt or she had fallen on her own accord. Finally, Sinha was able to get a small amount of redress from the high court, a meager amount of US$7000.
Yet undeterred Sinha went on to become one of the most notable figures in India winning the Padma Shri civilian award of India for being the first disabled person to climb the Himalayas. She has to date conquered seven peaks and completed her final summit of Mount Vinson in Antarctica in Jan 2019.  In her book ' Born again on the mountain', Sinha write about overcoming the ordeal and how she garners motivation to climb each of the continents highest peaks.
Watch Arunima Sinha's story here:
Photo taken from the same video