Bang Chan, leader of Stray Kids is the big bro not only of Stays but all of us who needs that bit of encouragement. His ever popular vlogs are filled with comfort and wisdom as he chats about the daily angst that we all face.
About Stress
"If you feel stressed, it's best to find something that makes you happy, makes you feel comfortable and just, makes you think about something else. I think that's what helps relieve stress.
"Just don't hurt yourself. Whatever it is… Just because you have a lot of stress, it doesn't mean that you have to relieve it by hurting yourself or going ways that might really disadvantage you. That, I really don't recommend. Because you never know what's going to happen in the future. Something might go wrong but there might be a turning point and from than on, you're going to feel regretful. So, if you think about the future, it's best to just keep away from that and find different ways of relieving stress. If you really can't help it, or if you really just don't know what to do or if you're really lost, as I've always said come here, look for me, ask me, talk with me, and I'll try my best to relieve your stress if I can help."
About the song 'Demon' by Imagine Dragon
"I feel like everyone has their own demon inside them but, I don't know, I feel like that demon doesn't always have to be a bad demon. Sometimes, it's nice to accept that demon because that demon being inside of you is still a part of you. In the end, loving yourself is the main thing to do. That demon inside of you is really special as well. So yeah, feel proud of that little demon inside of you."
What really helps him relieve stress
Bang Chan shares that the love of his life has followed him since his childhood in Australia. This love is the ocean.
"All my thoughts and stress disappear when I go to the beach, I feel like all my stress is relieved. I really do. It makes me so happy. The ocean is such a gift. I love taking boat rides. I don't get motion sickness."
Have you found the 'love' of your life? Find something just like Bang Chan to relieve your stress.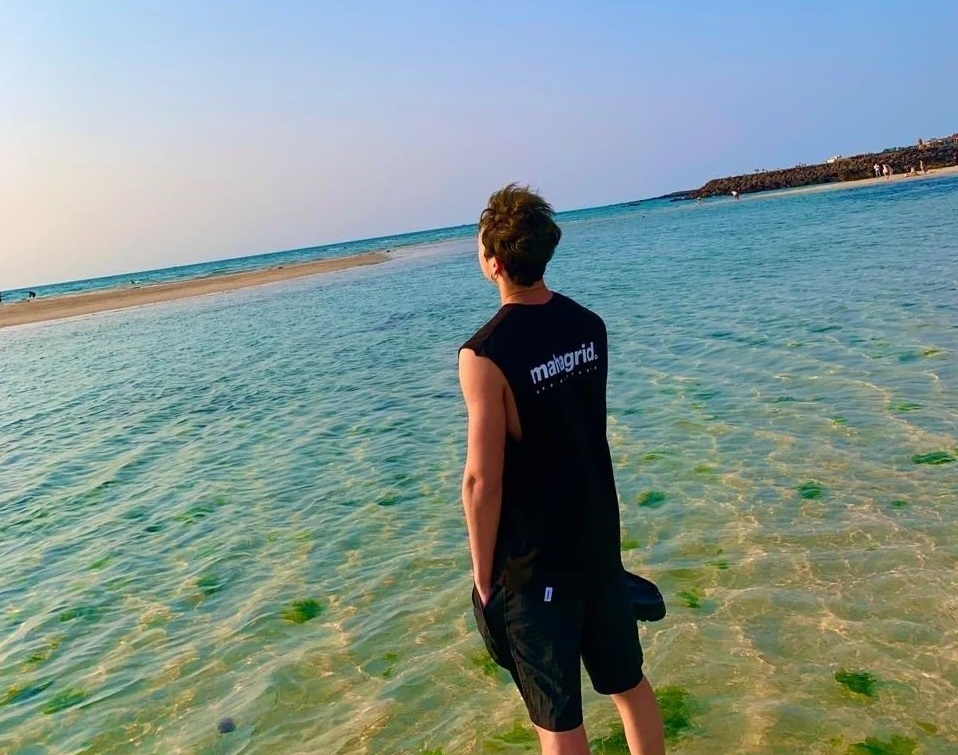 Some stuff to help you feel better:
Feeling the feels? Get a mood check if you don't know what else to do.
Here's where you can get help
If you have thoughts of ending your life, please, please do not believe those thoughts about wanting to die. You do not want to die, there is always a way out of your problems. Please get help immediately.