Jenna Ortega as Wednesday Addams. Photo taken from Netflix.

Jenna Ortega is a face known for playing supporting roles in Stuck in the Middle, Insidious 2, Jane the Virgin, and Scream to name a few. Nowadays, she is spotted playing more integral, complex characters in dramatic pictures like Wednesday. However, the young artist's acting training began at age 6 with her first role on-screen at age 10.
The Latina child actor turned Netflix celebrity first shared her mental health woes with the press a couple of years ago. Among other things, she discussed bouts of depressed mood during lull periods at work, anxiety, struggles with cultural identity and experiences with burn out.
Photo taken from The Face.
"I would say I'm pretty tired, but when I'm not working, I lose my mind," says Ortega in an interview with friend and fellow 'Disney Child star' Olivia Rodrigo on The Face.
Like others who are passionate about their work, Jenna loves a busy schedule and finds work to be largely exciting. The young actress has spent more than half of her life in the industry, and is now getting jobs where she has more screen time and, potentially, freedom to experiment with the characters. Her enthusiasm to push through consecutive days of back-to-back responsibilities is perhaps also fueled by the experiences of her early years.
Jenna Ortega's book was published in 2020.Photo taken from Ali Mac.

As mentioned, Jenna has publicly struggled with topics relating to her self-image in relation to her cultural background. She even wrote a book on it as a teenager entitled 'It's All Love: Reflections for Your Heart & Soul'.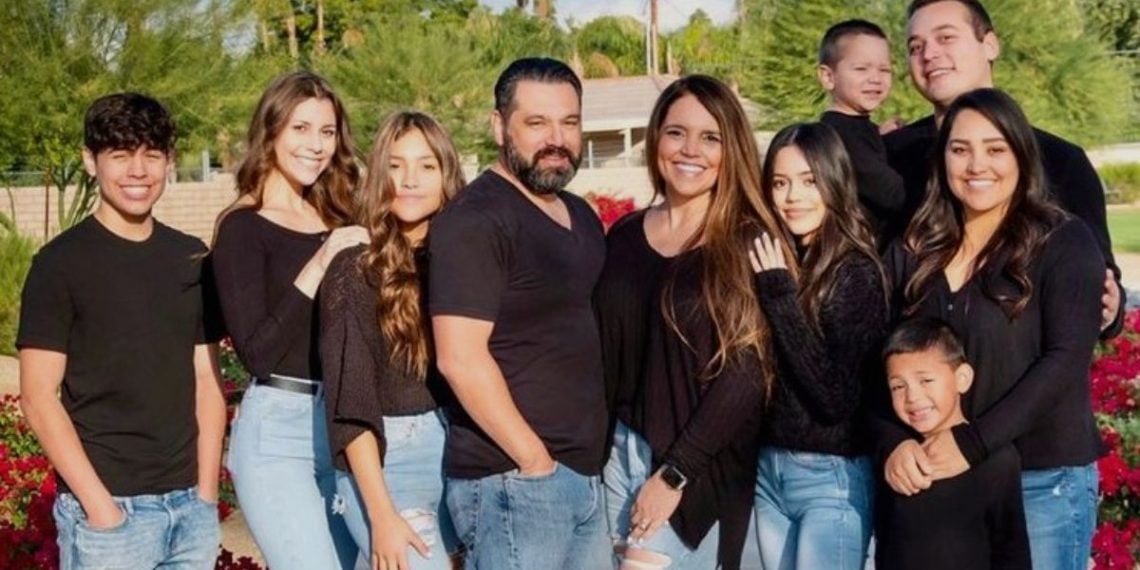 Jenna Ortega with father Edward A. Ortega (centre left), mother Natalie Ortega (centre right) and family. Photo taken from Vizaca.

These thoughts can be traced back as early as 2011, when the California-born actress shared heartfelt sentiments about her family, cultural background, and strict English-speaking upbringing in an essay. 
"There are not as many roles out there (for a Latina actress)," she said. "I was constantly shut down because I did not have the look they were going for. You have to keep pushing."
And in doing precisely that, Ortega has grown from a disheartened young actress into a self-aware,  resilient, international-recognised activist.
Here's more about:
Creating your own self-care plan
Need to talk to someone?