Netflix's Japanese manga-turned-anime series, Alice in Borderland is set in a dystopian world where Arisu and friends have to fight for their lives to survive the next round. While the series has us gripping to our seats, there is much more than just the suspense and action-filled scenes.
Comparable to the series Squid Game, Alice in Borderland is also a story of searching one's self-identity and self-worth, friendships, and growth.
Image taken from Alice in Borderland Netflix series
Self-worth and self identity
Arisu's journey of finding his self-identity and self-worth starts from the beginning: his family. Arisu's love for video games was constantly used against him to measure his "success" and "worth". Being constantly compared to his younger brother, and not being accepted by his family,  Arisu's confidence  was slowly snuffed our affecting his sense of self-worth.
Image taken from Alice in Borderland Netflix series
Self-worth can oftentimes be derived from what you think others think of you. Arisu's family were not supportive of him and treated him like he was useless which impacted Arisu's perception of himself developing a negative self-worth. This explains why Arisu had a low self-esteem, felt rejection, and the believed that he was good for nothing. However, with encouragements from his friends, Arisu managed to tap on his quick thinking abilities and deep observational skills from playing online games to solve the deadly games of Borderland.
Arisu's confidence gradually grew throughout the series as he recognised his strengths and values. The different games of Borderland continuously challenged and changed Arisu's own perception of himself for the better. He also became more self aware, which made him see the games in different perspectives, and he learned how to manage his emotions and thoughts as he dealt with death, grief, and sadness.
"I know you can do it, you're my friend after all!" – Karube
Image taken from Alice in Borderland Netflix series
Friendships
We also see different types of friendships in Borderland. The residents of 'The Beach' are classic examples of good-time partying friendships formed from superficial pleasures in life . These types of friendships are usually weak and short-lived. Another type of friendship we see is beneficial friendships. These types of friendships are based on using one another to your own advantage, as seen in the Jack of hearts game in Borderland.
Image taken from Alice in Borderland Netflix series
The type of friendship that most of us would want, is what we see from our main character and his two best friends, Karube and Chota. The three of them were forced to defeat one another in the Seven of Hearts. However, the pinnacle turning point was when they gradually realised that a life in exchange for a friend's (or a life without that friend), isn't a life worth living. 
With the shocking and devastating sadness from their sudden deaths, it some time for Arisu to acknowledge, grieve, and accept the reality that the people who cared for him and those that he cared for in return were gone. The love and sacrifice of Karube and Chota act as a building block towards Arisu's character growth, which later emboldens him to live on. Arisu eventually found his own strength in the midst of his loss and managed to finish all the games in Borderland. His determination to get out of Borderland alive was largely due to the sacrifice of his friends of Karube and Chota.
"You guys are all I have. If someone has to survive this game, it's not me." – Arisu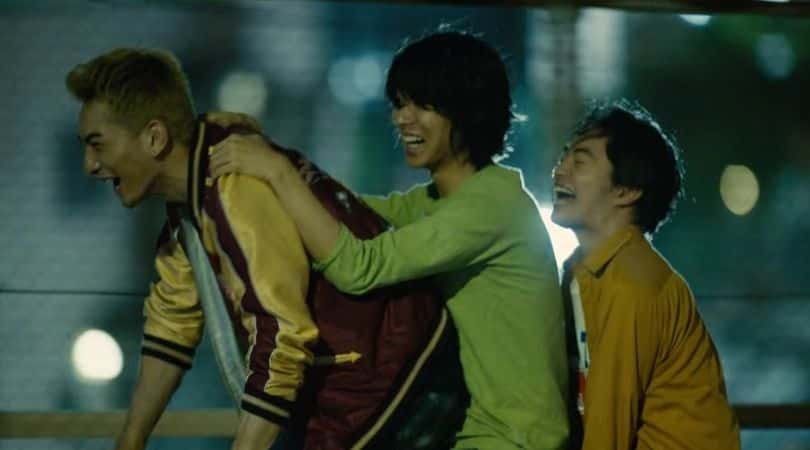 Image taken from Alice in Borderland Netflix series
Celebrating life
The biggest takeaway of this series is that life is truly precious and should not be wasted nor taken for granted. As the characters fight to survive, we learn about each character's backstory and motivation.  And the realization of who and what they really yearn for and long to return to after Borderland.
Through the trial and the testings, we see Arisu metamorphosize from drifter, someone with motivation, to a victor.
Arisu not only learns about what matters most to him, but also that the purpose of life is to live (not just survive).
"Live your life to the fullest." – Karube
Image taken from Alice in Borderland Netflix series
If you are stuck in your own Borderland experience, there's a way out. Here's more to help you out:
Finding motivation to move on.