The second movie of  Shazam! Fury of the Gods, discusses mental wellness topics in between battle scenes with mythical creatures and vengeful goddesses. Here's what we learned:
(Spoiler alert, but go ahead and read it even if you have not watched the movie. Cos you will appreciate the movie more)
Childhood Trauma is Powerful and Timeless
Long-time DC fans are aware of the touching story behind the superheroes' aliases. Billy was rejected and abandoned by his birth parents at a young age, resulting in countless moves between orphanages and foster homes.
Shazam! family dinner scene
Photo via NBC News
Eventually, the young man fell into the loving arms of Victor and Rosa Vasquez who are his present day foster family in this movie.
During a 'therapy' session, Billy as Shazam! shares his traumatic experiences with a paediatrician when he explains his doubts about his role as a hero.
Though Billy went to an inappropriate medical professional (paediatricians look after babies while psychologist helps you with therapy), and discussed subject matter from years ago that seemed normal to him, the doctor's visit provided Billy with some revelations.
"I'm an idiot. I don't deserve these powers. I'm just me. I'm a fraud. It doesn't matter."
Photo via Bleeding Cool

Abandonment + Rejection = Imposter Syndrome
The child doctor offers a possibility that Billy may be experiencing imposter syndrome due to his overwhelming experience with rejection. From family, as we know, but also friends and his country.
Left to Right: Mary, Billy and Darla
Photo via the Hollywood Reporter 
Throughout the movie, Shazam! comes to terms with the fact that he feels he is always letting down his family and friends with his battle slip ups. This occurs in spite of his efforts to "keep everyone together" with daily evaluations. 
Mary
Photo via CB

The hyper focused young hero often looks to his older foster sister, Mary (aka Mary Marvel), for wisdom. Sure, it is probably a wise choice since she always seems to be studying Organic Chemistry.
Nevertheless, Billy is fully capable of being brave enough to make decisions for the group, but he seems afraid to hold that power.
Bullying Unfortunately does not Discriminate
Freddy (aka Captain Marvel Jr) is the 1-month-younger sibling of Billy. He has a walking disability when he is not an able-bodied adult superhero. He has a spine injury and a broken leg, as addressed in the first movie, resulting in a limp and a need for a walking crutch.
Brett and Burke Breyer
Photo via Villains Wiki

This very visible and affectual impediment does not dull his sparkling personality. With a smart wit like his, Freddy finds himself in trouble with bullies at school.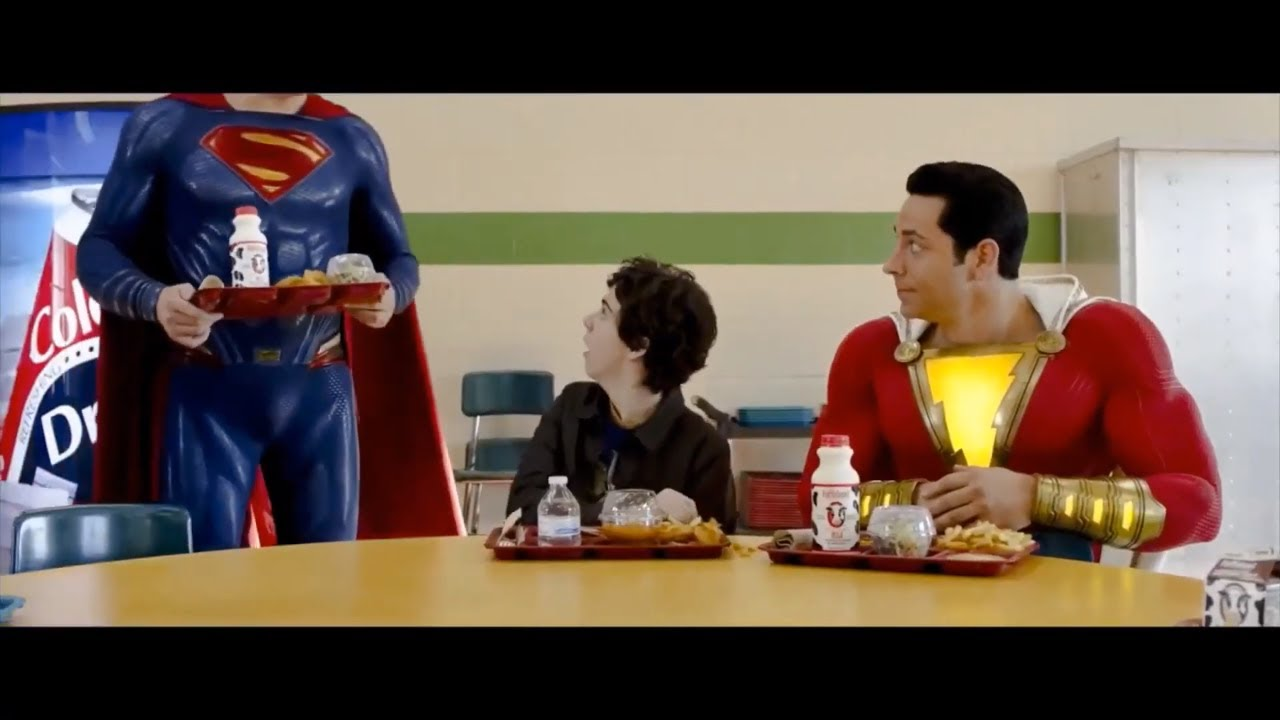 Superman and Shazam joining Freddy for lunch
Photo via Youtube

He is picked on for having had superheroes like Shazam! and Superman visit him at lunchtime in the cafeteria in the first movie. Bullies Brett and Burke Breyer call him the "Make a Wish Kid" in the movie for that 'favour' when, in fact, he was truly friends with Shazam!. Even related.
From these topics, there were some invaluable lessons that us 'mere mortals' could take away.
Worthiness is not an Exclusive Trait
The Wizard
Photo via We Got This Covered
It was best said by the wizard: "Everyone can be worthy when given a chance"
This was a lesson that the wizard claimed to have learned from Billy after he, without a second thought, shared his superpowers with his foster family in the first movie. This starkly contrasts the daughters of Atlas who backstab (literally!), control and hurt one another.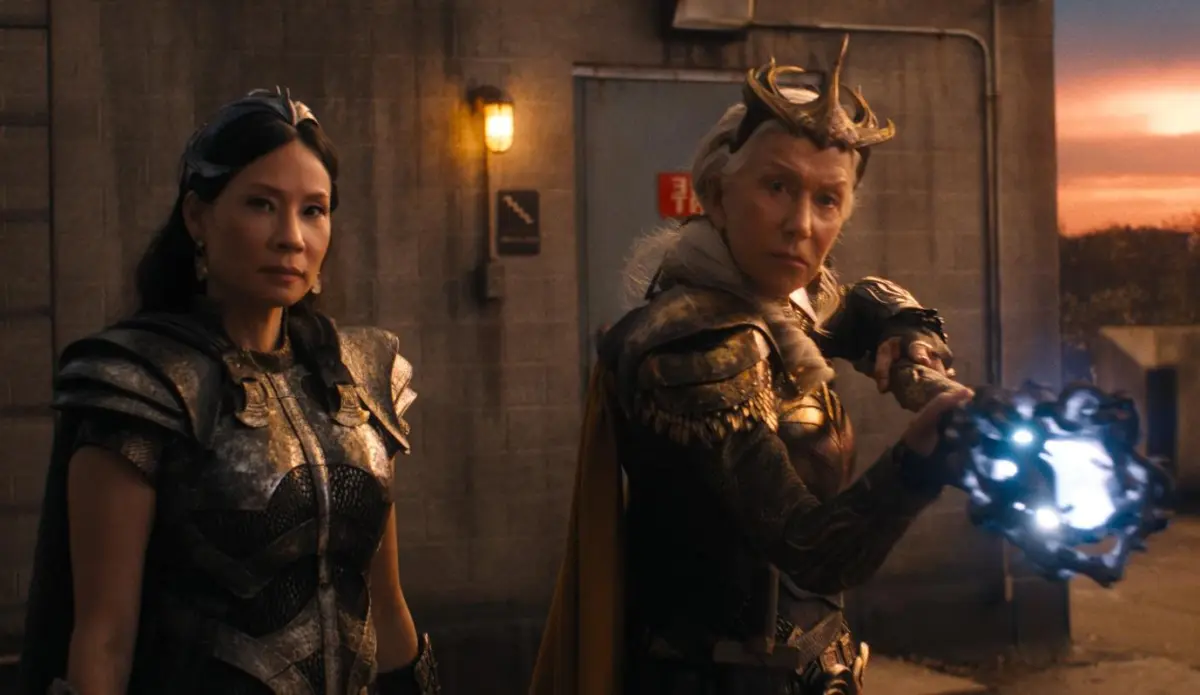 Daughters of Atlas, Kalypso and Hespera
Photo via Flixist

When travelling universes to find a 'worthy' holder of the power of Zeus, ultimately, the movie showed that what mattered was what was done with that power.
Your True Family will Always Love You
Mary had major doubts that her foster parents would keep their foster children under their roof past the age of 18 years old due to a cut in government funding and supposed financial struggle. This doubt was shared with newly-18 Billy.
The characters battle with this fear until their foster mother, Rosa, loudly and clearly puts the matter to rest.
"My wonderful, kind, brave son. You will never age out of your home."
Photo via Reddit
So what is Shazam! Fury of the Gods about again? If you struggle with self-worth and imposter syndrome, there are usually experiences in your past that is condemning you and reinforcing that negative voice in your head. But we can get rid of those problematic distorted thoughts about who we are.
Worthiness is not just about how much talent, intelligence and beauty that you have. It's what you do with the little abilities that you have, that really shows who you are in life.
Sharing same struggle as Billy? Here's what you can do to develop self-belief and self-love.
Identify those lies and distorted thoughts 
How to hush that condemning voice
We all blow it sometimes, so let it slide. 
No one's perfect, love yourself as you are