Deemed as "Asia's first love", Kai from EXO released his much awaited new single – Rover.
Taken from Studio Choom Video
Kai has shared how he navigated others' expectations of him as a huge mainstream idol. He also shared his journey to finding happiness and freedom.
Jongin vs Kai
"It's not easy to show two sides of myself within one concept," said Kai (birth name Kim Jongin) in an interview.
To know 'Kai' in real life may feel like knowing Jongin's alter ego. Kai exudes charm and effortlessly balances his sensuality and intensity. On the other hand, Jongin holds a soft, gentle, and kind demeanour.
Following his new song, Kai released a set of promotional images dressed as an angel with a pair of white wings, showing off his youth and charm.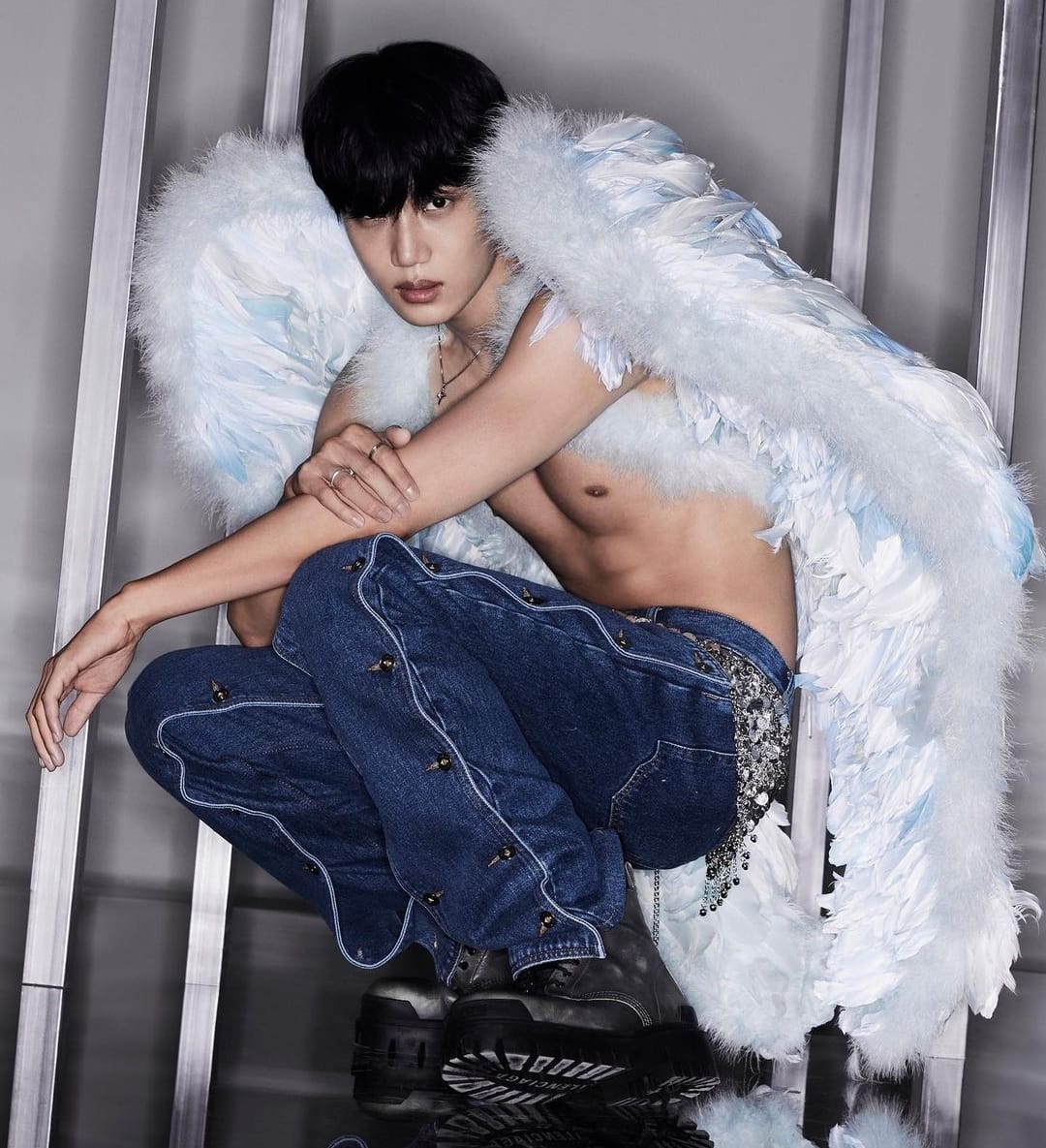 Image taken from Instagram: @zkdlin
The next day, he dropped a new set of pictures wearing the same thing, but with an eerier vibe. He looked less youthful with sunken eyes, like a fallen angel.
Image taken from Instagram: @zkdlin
The two contrasting images were meant to represent the "two sides" of Kai. There was a symbolic intent behind the choice of wings.
Image taken from Instagram: @zkdlin
"I really like the image [of] the wings," Kai shared. He said that the wings were meant to portray the core themes of the album; being free of societal pressures and seeking a general sense of freedom. Rather than 'splitting' between Kai and Jongin, 'Rover' is a song that allows Kai to be entirely himself – whether that is Jongin or Kai.
Freedom
Being an idol for almost 11 years, Kai is no stranger to judgement. With the amount of scrutiny Kai receives, he shared that others' perception and thoughts about him matter less to him than they did before.
"When I really care about what other people think, and how they see me, everything gets limited and restricted. You can't do what you really want to do", Kai reflected.
Image taken from Rover music video
Over time, Kai became more self-aware and actively made decisions for himself. His choices were not led by his likes and wants, which were painstakingly cultivated over the years. In doing so, he has been freeing himself from societal expectations.
"I worked on this album with the hope that, by breaking away from such things, I would find true freedom."
Happiness
His new song, Rover, illustrates a wanderer living freely and happily.
In the world of social media, it may be hard to express oneself authentically, especially with the prevalent fears of judgement or the fear of missing out (FOMO). However, Kai reminds us that happiness comes from doing things one likes, and expressing oneself freely.
Taken from Instagram: @weareone.exo,
"I think that feeling happiness comes from the smallest of things."
Figuring out who you are and what you like is a consistent and ever-changing process, Kai's advice is not to let our desire rule us, consume us and dictate our behaviour. Instead, try to live life being true to who you want to be and working towards the best version of yourself.
Here are some tips on how to start your own 'Rover'  journey: