BabyMonster, also known as BaeMon, is an upcoming k-pop girl group from YG Entertainment. 
Gif taken from Youtube: @Babymonster"
Fans are excited to see how the girls of BaeMon will showcase their talents without being labelled as "BlackPink's baby sister".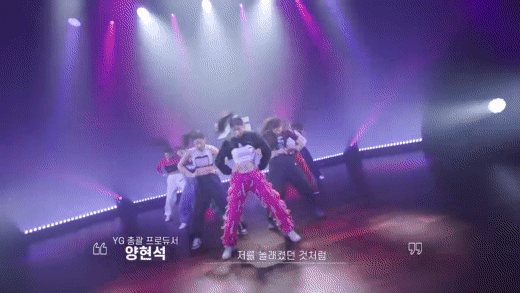 Gif taken from Youtube: @Babymonster
BaeMon faces huge amounts of expectations to live up to, especially having to live up to the standards of an idol. On top of that, living in the shadow of their world-famous seniors, BlackPink.
Fortunately, the girls of BaeMon do not view this comparison in a negative light. In fact, they look to BlackPink as positive influences and people who they can learn from.
In an interview, Pharita shared that the girls of BaeMon have one goal in common and that is to perform with passion.
Image taken from Youtube: @Babymonster
"Training is hard. But I'm trying to find fun moments in my training. I came all the way to Korea from Thailand to make my dream of becoming a YG artist come true. My role model is LISA, because she is so cool on stage. I want to be like her one day."
Jennie, from BlackPink, also gave some advice to BaeMon:
Confidence is important. Making mistakes is normal. And your dreams are worth chasing for.
"When I was a trainee, I would often make mistakes. But I was certain about one thing. I told myself that I was going to make my debut and perform on stage no matter what happens."
Instead of thinking about all the things that could go wrong or regrets of the past, Jennie shared that she focused on how to 'wow' audiences during a performance. She learned life lessons and continued striving for her dreams.
Image taken from Youtube: @Babymonster
Being compared to others is no fun. Especially against siblings, relatives, or even seniors who scored better grades in school.
"Comparison is the thief of joy" as they say. Especially if you compare your beginning to others' middle or ending.
Remember that it is okay if you do not have it all figured out yet! You will learn as you go, and most of the time, the fun is in the journey.
Here are some takeaways we learnt from BaeMon: