Agust D, also known as SUGA from BTS, has always been painfully honest in his songs about his struggles, from mental disorder to the life as a celebrity. 'D-Day' hits different. The last of the trilogy from Agust D, the album reveals a victorious full-circle from where he was, reflecting a journey where the most painful personal battles were fought and won.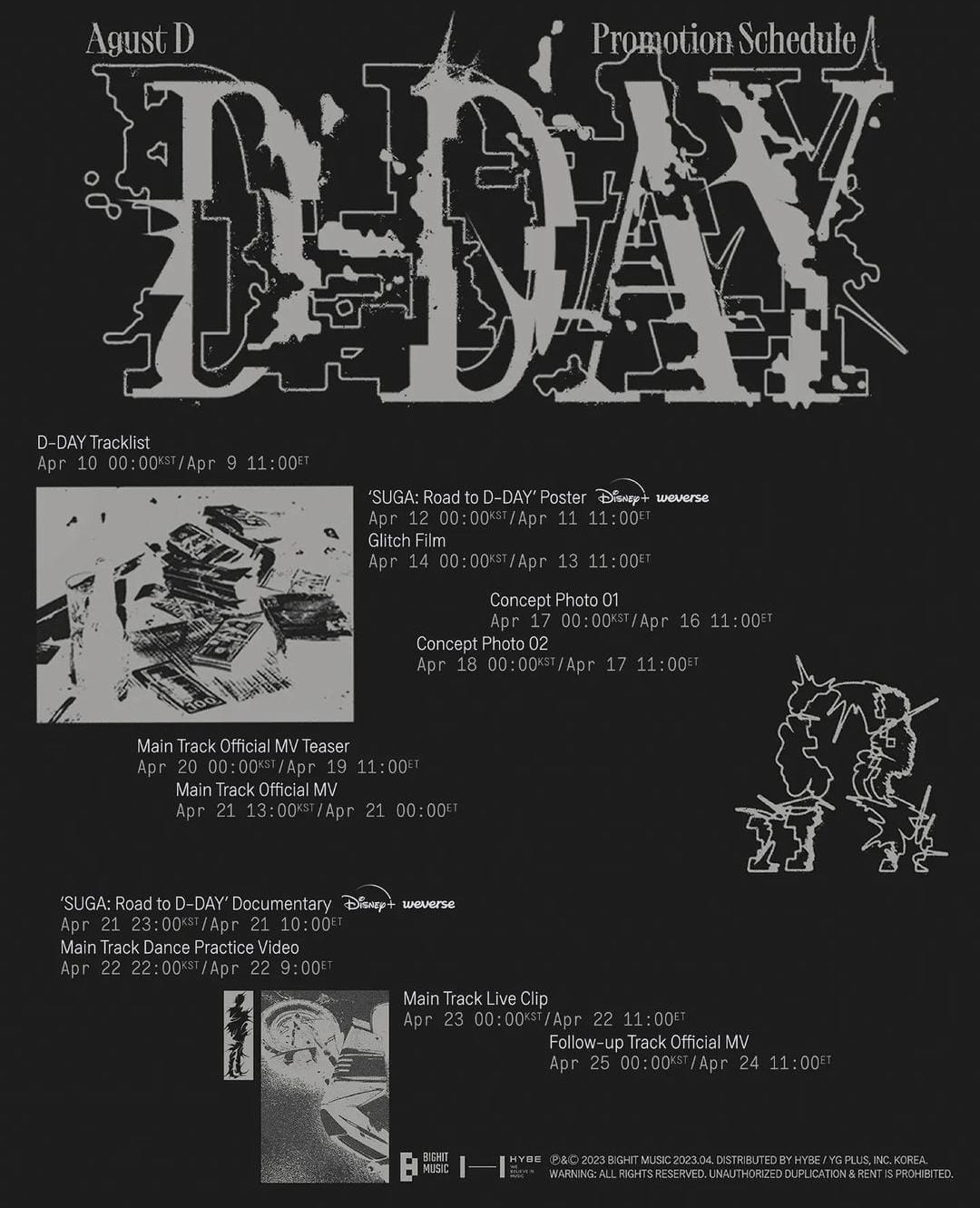 Image taken from Instagram: @augustd

Anger years
Agust D shared that prior to D-Day, his earlier releases were "all about anger".  Anger was fueled not only by his own disadvantaged past but especially discriminating social values.  Suga mentioned in past interviews that he channeled all that pain and anger into this music to help other people to heal.
In D-Day, it seems like Agust D has healed.
"I have realized that I didn't know who to be angry with anymore; I couldn't channel creative energy through only those sorts of emotions any longer."
Image taken from Instagram: @augustd

Amygdala, taming the emotions
The song, Amygdala, is symbolically positioned in the middle of the album.
The Amygdala is actually that part of the brain where fearful emotions is processed. This tiny brain structure, the size and shape of an almond, controls our natural 'fight and flight' response. In the face of threat, the Amygdala decides if you get angry and fight back or react in fear and run.
Antithetical to the function of this brain part, Agust D's song 'Amygdala' metaphorically suggest the process of defusing all the negative emotions and anger.
"My amygdala, please save me…please let me out."
The process of emotional regulation starts with identifying the emotion that holds us captive as its prisoner.
"I don't know your name, your name, your name."
Once we know the name of that emotion, be it anger, fear, sadness etc, we know how to deal with that enemy of our mind. Click here to know how to overcome negative emotions.
Image taken from Instagram: @augustd

Acceptance, embracing the past and an uncertain future.
Past trauma can leave haunting memories that we don't want to revisit. Sometimes, healing and liberation requires exposure to those painful memories.
In the Disney + documentary, Road to D-Day, Suga confronts that past.
"It's part of the treatment to bring back bad memories from your past and learn to control those memories,"
Hence, in the song Amygdala, he "unpack them, one by one", from his mother's heart surgery, to his father's lung cancer diagnosis, to his accident that left him with nagging pain in his shoulder.
Then and only then could he "erase them one by one".
Suga shared that he aims to look on the brighter side of every situation these days. And that accepting one's reality instead of fighting against it makes the journey easier.
"What didn't kill me only made me stronger. I'm blooming like a lotus flower now."
Agust D, or Suga, or Yoongi, whatever beloved name we know him as, has come full-circle and made his peace. As a teenager, Yoongi would compose rap songs by making beats from the instrumental score of the late Ryuichi Sakamoto. 'Snooze' gives D-Day completion as Agust D was able to collaborate with his role-model, Sakamoto on this song.
Image taken from Instagram: @augustd

We may be faced with situations that we think are preventing us from achieving success and happiness. However, Agust D reminds us that there is something to learn from every situation.
D-Day means:
Managing that Fight and Flight response 
Not sure what to do about your moods? Try this mood check