We all know about green flags and red flags in relationships, right? Green flags are good signs that a relationship is healthy and might last, while red flags tell us it might be time to call it quits.
Well, now there's a new addition to the list: beige flags. So, what's the deal with beige flags?
According to Urban Dictionary, they're something that's not really good or bad, but they make you stop and think for a moment before moving on.
Beige flags are all about the little quirks and habits of a person that one's partner or loved ones have noticed and accepted about them. They're just little things that make someone unique and special, and they don't require any major action or decision.
On TikTok, people have been sharing videos about their partners' beige flags. These idiosyncrasies might go unnoticed to a stranger or casual friend. No, these quirks are visible to the keen observer.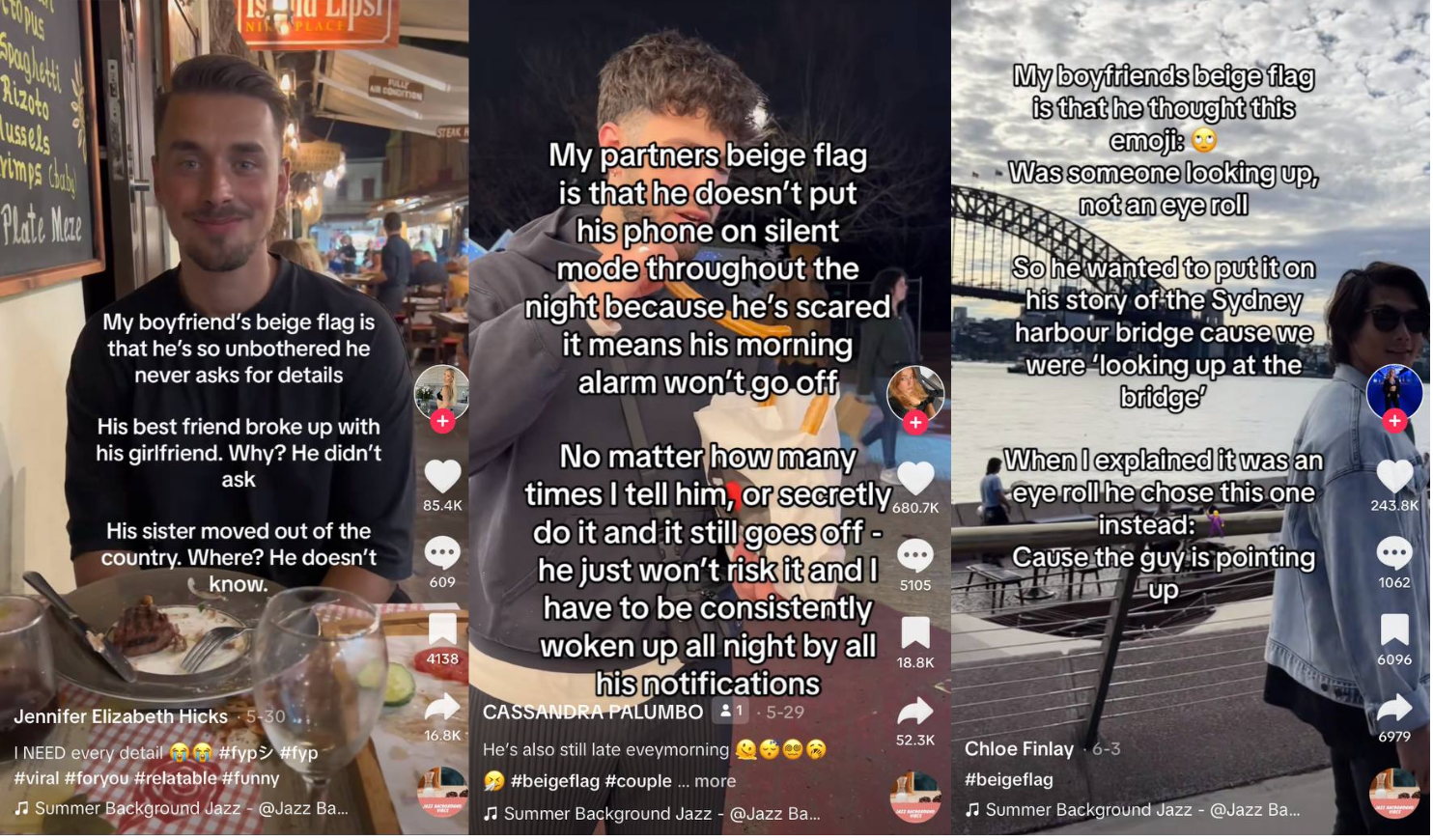 Tiktok users sharing their partners' beige flags
Via @trendhaul, @cassandrapalumboo, @chloe.finlay
It's refreshing to see these sweet messages of love and private points of view. The beige flag trend reminds us that true connection is all about accepting and cherishing each other, rather than trying to find perfect soulmates or being perfect ourselves.
This trend shows us that sometimes our unique habits and characteristics are underrated. What makes us different is often what our partners or loved ones appreciate and admire about us.
Learn your loved ones language of love here
Not quite in a relationship yet? How do you know it's really for you?