The youngest group in JYP Entertainment, NMIXX, recently released their latest album Midnight Summer.
During an interview with Kmagazine, the girls shared that N in NMIXX stands for words such as Now, New, and Next, while MIXX means a mix of each of the members' charms.
In their latest album, the girls shared how you can tap on your strengths and talents by being a NMIXX yourself.
Image taken from Instagram: @nmixx.global
Finding your purpose
Sometimes, we aren't sure if the decisions we make are the right ones or if we are on the correct path.
The girls shared some valuable advice to those who want to be an idol with Kmagazine, but it can adapt to any goal you want to achieve:
SULLYOON: It might be difficult and tough, but if you enjoy it and do your best, your effort will be rewarded someday! I hope you can achieve your goal until the end, (make your debut and meet us on the stage later)! Cheer up!
JINNI: When you try to become an idol, there could be a problem or difficulty that you didn't expect. When those things happen, please don't give up and overcome them.
By applying these advice to our own lives, the girls remind us that lessons learned during our journey help us gain strength and perseverance to reach our goals. Not losing hope and having a growth mindset are important to achieving the success you want!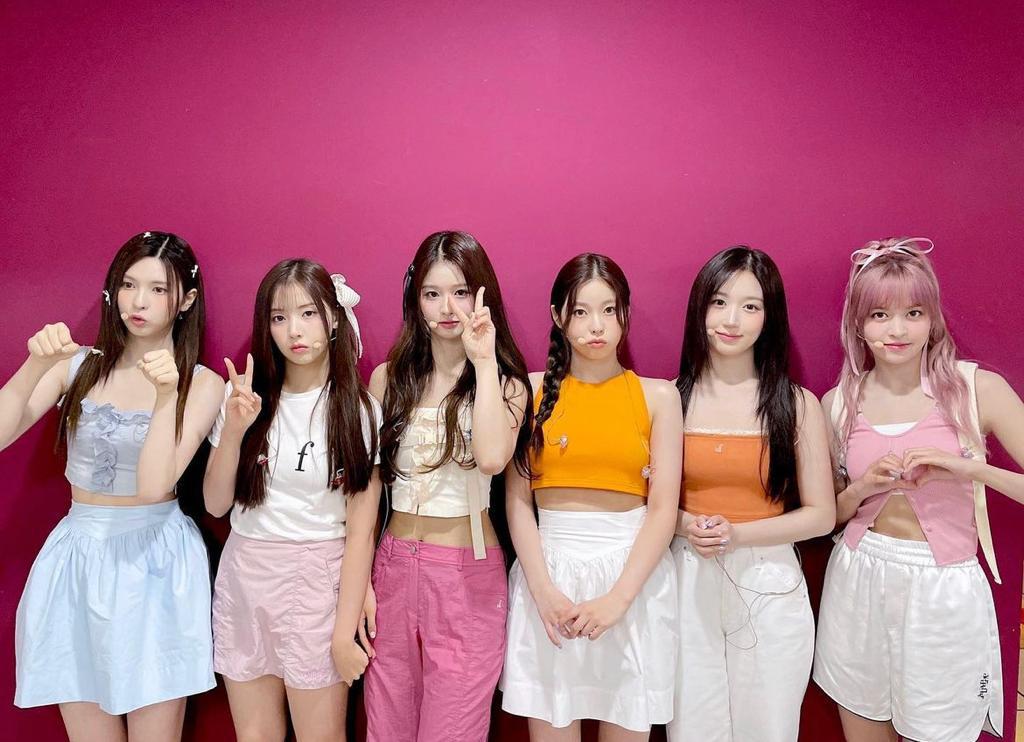 Image taken from Instagram: @nmixx.global
Don't give up 
Starting a new routine, a new job, or being in a new environment can add stress to our plate. This is especially true if we are trying to navigate a new path on our own.
Despite the pressures and expectations the girls need to live up to, NMIXX continued to persevere at work. They shared some advice during an interview with Elle:
KYUJIN: At the beginning of the debut, everything was new and unknown so it was a bit difficult. But I've adapted quickly! I would like to tell my pre-debut self to keep a strong mentality because there will be much more difficult things than you thought, and to brace yourself.
SULLYOON: If I could go back to pre-debut, I want to tell myself "Don't give up even in the hardest times and keep going! You're doing great!"
Image taken from Instagram: @nmixx.global
Looking towards the future instead of fearing the future is half the battle won. Life isn't all that scary if we take it one day at a time.
Here are some ways to help you with your journey:
Creating your own success story
Gif from: https://tenor.com/MybWYqJEKV.gif