If K-pop survival show is your thing, then you'd probably know that VCHA (pronounced vit-chaa), is the latest girl group from K-pop survival show A2K (America2Korea). 
The six finalists, Camila, Kaylee, KG, Kendall, Lexi, and Savanna are now part of an American rookie girl group under JYP Entertainment and Republic Records.
The one thing that got us interested in this group wasn't just their stunning visuals and talents but also their perspective and mindset of going through the brutal experience of a survival show.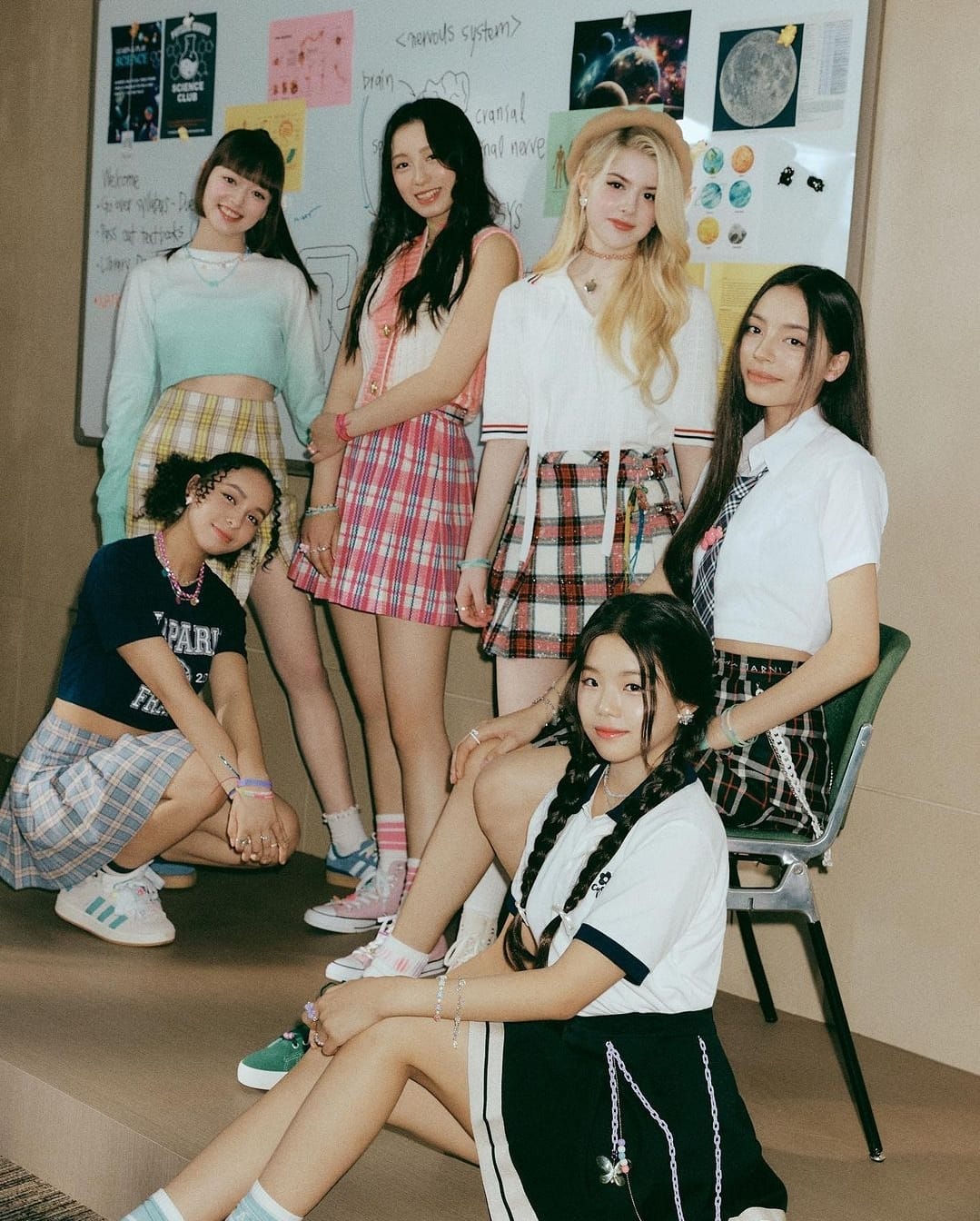 Image taken from Instagram: @official_vcha 
Recognising your progress
While training under the strict regime of K-idol standards can be stressful, the girls shared that they saw these challenges as ways to develop a growth mindset and resilience.
"I think we can all agree that we learned how capable we are of overcoming hardships because the show was very challenging. There were a lot of intense moments, and at times, it got really hard, but it was really comforting to see that you can do it and that you have your members and your friends to help you throughout the whole process", Camila shared with Teen Vogue.
Remembering your personal wins and growth when experiencing hardships not only strengthens gratitude and strength, but it also reminds us that hardships will pass and things will get better in time.
The girls reframed their situation, and saw opportunities despite the challenges. Reframing a situation means choosing to see the positive side of things rather than the negative.
A new phase in life
It can be scary, and sometimes frustrating, starting a new phase of life. With new expectations and responsibilites, we may feel overwhelmed and uncertain on what we should do.
Lexi shared with Vanity Teen that the transition was not easy:
"Transitioning from a trainee to a VCHA member was unreal. Despite working really hard during the A2K show, I was always unsure of the future and didn't know what was going to happen so the transition was definitely a shock."
We may find ourselves picking on our faults and focusing on what we lack or are not good at, especially when starting a new journey.
But, by shifting our focus to what we have, our strengths, and the possibilities of the future, we come out stronger, more confident, and resilient.
Image taken from Instagram: @official_vcha
Although Lexi found the transition to be difficult, she focused on the small wins in her life:
"Being a trainee meant we trained on different floors of the building, but now that we are artists we work on the same floor as other inspirational artists as well! I feel super honoured and I'm grateful for this opportunity given to me."
KG also shared with Consequence that she felt grateful for opportunities given to her, despite the hardships:
"I feel so lucky to be here. It was a journey full of ups and downs but with hard work and determination we overcame it and I'm so proud of us for achieving our dream together."
Image taken from Instagram: @official_vcha
If life is brutal for you where you are, maybe thinking of it like a survival show might help. Win or loose, we can all come-up tops as a better version of ourselves, just like the members of VCHA.
Read more about:
Gif taken from Reddit: @ImportantBiz