"Be gentle and share the love", was what Soobin from K-pop boy band TXT told his fans.
What exactly did he mean by that?
Respect boundaries
In a recent interview with Weverse Magazine, Soobin shared that setting boundaries with others is important, especially when we feel uncomfortable or unsafe during a situation.
This statement was made in response to the times where he faced uncomfortable answering difficult questions and comments during his livestreams with fans.
"Sometimes I can ignore the uncomfortable stuff and just move on, but the reason I brought that up is because I wanted to make sure we don't make each other feel uncomfortable and there's no hard feelings."
Just like Soobin, we may find ourselves in some situations when  it's tough to draw boundaries as we may feel bad for "disrupting the peace", or stating our needs.
In such instances, we can still 'share the love' by being gentle when enforcing our boundaries.
Image taken from Weverse Magazine
Setting healthy boundaries requires self-awareness . We need to know what we stand for, our values, and what we are willing to compromise and what we absolutely will not bow to.  Making all that known to people around does not have to brash or confrontational.
We will not appear demanding or unreasonable if we keep calm and speak politely as we share our views and state our boundaries. Respecting boundaries is a form of mutual respect. Having good communication skills would help make this happen.
Open up to others
Besides consideration for other, 'sharing the love' seems to also refer to opening up to others.
Soobin shared that he felt concerned and worried about his career, and for the future of TXT.
"I was having a lot of personal doubts and feeling confused last year, so it wasn't an easy time", he shared with Weverse.
During this time, he shared that talking to older singers, who also experienced similar issues, helped him.
"I ended up getting really close to a lot of people. After that, I had more reasons to go out. It's a refreshing change of pace from the same routine every day."
While we may hesitate to share our struggles with others, Soobin shows us that there is nothing scary about being vulnerable and sharing our fears with others. It reminds us that we are not alone.
Talking to others may help us let off some steam, and see our worries in a different light.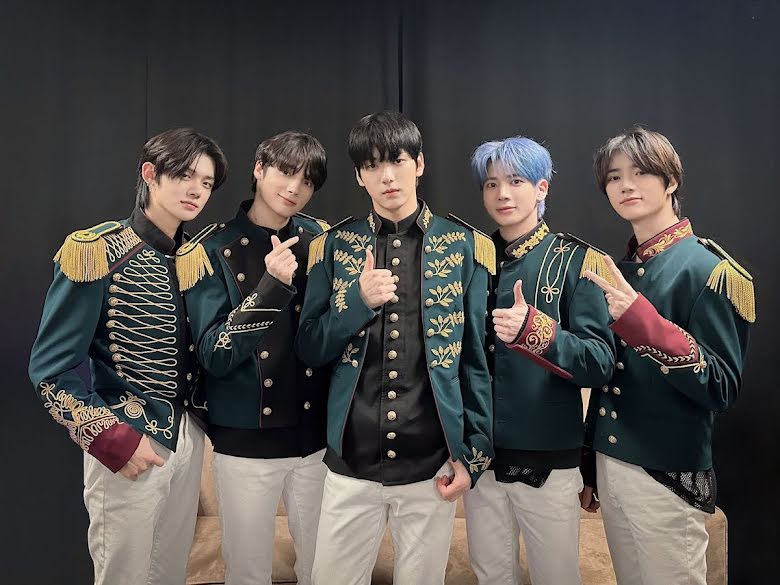 Image taken from Twitter: @TXT_bighit
Bonding
As the leader of TXT, Soobin admitted that he usually tends to keep problems to himself since talking about it will not benefit the others.
While Soobin tried to portray himself as the calm and collected leader, the other members noticed this and they took small steps to care for Soobin in their own way.
"We were having a lot of honest conversations about our innermost feelings. We weren't in Korea at the time, so I think we relied on each other a lot," Soobin shared.
Contradictory, the sharing of his burdens ended up sharing the love, as the team bonded even closer after that.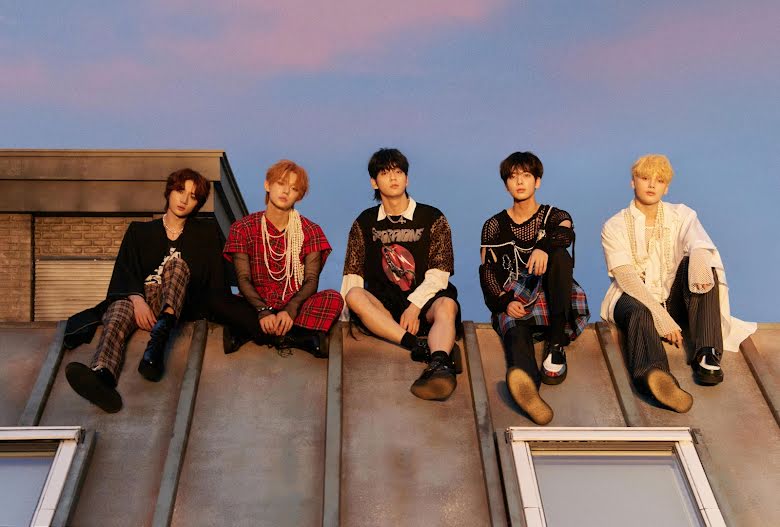 Image taken from Twitter: @AppleMusic
Soobin's sharing the love is more than just communication. It's about being gentle, honest and brave as you allow others into your mind and soul.
This require us to know how to have caring conversations with others, both to allow other to understand us and to understand them.
If you struggle with sharing about your problems, it would be good to understand what is really holding you back.
GIF: https://tenor.com/bQmx9.gif
https://tenor.com/bsFkL.gif