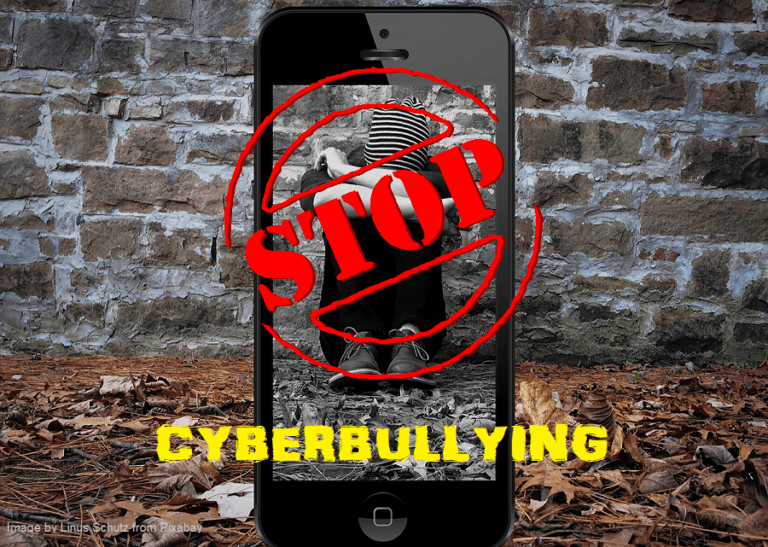 In recent times, there has been a deluge of celebrities sharing their struggles about the hurtful comments posted by netizens. Cyberbullying or trolling is an increasing phenomenon where people harass or post hateful messages about another person online.
How Celebrity Victims Cope with Cyberbullying
Living a life that is constantly under public eye, where your every movement, action and word is being scrutinized by the public can be daunting even for the most self-assured celebrity. Some celebrities victims of cyberbullying, however, have found ways to deal with cyberbullies it.
Jesy Nelson : Get Therapy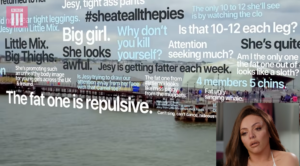 Watch Odd One Out here
Jesy Nelson, rose to fame with the pop band Little Mix. The online abuse started when Little Mix was competing in The X Factor and winning the title only made it worst for Nelson. She received a barrage of name calling and hurtful comments which caused her to spiral into depression.
Recently, Jesy released a personal documentary, revealing the impact of online trolls on her mental health and her journey of rehabilitation. The documentary by BBC titled, 'Odd One Out' won the  2020 Visionary Honours award for Nelson.
Lizzo : Take a Social Media holiday
Lizzo, famous not only for her singing but also for her stand on 'plus-size' body positivity, has taken a hiatus from Twitter. Stating that there were just 'too may trolls'.
Lizzo was bombarded with criticism over her comments on Twitter that a Food-delivery person had stolen her food.  The food-delivery person fought back and claimed that she had unsuccessfully tried to contact the celebrity.
Lizzo reiterates 'I apologise for putting that girl on blast. I understand I have a large following and that there were so many variables that could've put her in danger. Imma really be more responsible with my use of social media and check my petty and my pride at the door'.
However, the apology failed to undo the damage and the food -delivery person is suing Lizzo for inflicting trauma. But Lizzo says her departure is not forever. She says: 'I'll be back when I feel like it'.
Many other celebrities have also stayed away from social media including Millie Bobby Brown and Marie Tran.
Taylor Swift : Fight Back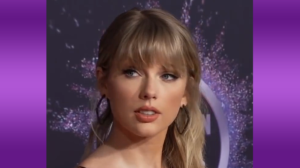 Taylor Swift, 'Pop Titan' and best-selling musician of all time, has battled trolls throughout her singing career. Yet even before she amassed countless awards and accolades, it was her indomitable spirit that allowed Swift to bounce back every time.
Just write a song about the one who slimes you, has been her signature approach to nasty comments. Swift has clearly mastered the art of teasing trolls and Taylurking with their own comments including featuring snakes in her album and Easter Eggs on social media in retaliation. Swift kept low for a year because of the Kardashian/ West conflict but rose from the ashes again.
In her recent release 'You need to calm down', some believe that Swift was once again addressing her trolls in her song.
You need to calm down
One wonders why people are still taking pot shots at this artist when the list of her philanthropic deeds is as many as her musical awards.
Since 2008, Swift has donated millions and spoken up for victims of cancer, flood, online predators, sexual assault, discrimination, and most recently appeared in a concert to raise funds for the WHO Covid19 Solidarity Response Fund. She is also known to do sweet things for her fans. She would personally send flowers and gift to her fans, and have even showed up at a 96 year old's home to sing for him.
With 200 million fans online, Taylor Swift has all the muscle to speak her mind, shame the bullies and retaliate in the way she does.
How to Deal with Cyberbullies
But I'm not Taylor Swift.
So now what? You have trolls crawling out of your computer and you are not quite Taylor Swift!
Here are some ways and suggestions on how to deal with Cyberbulling:
Be careful who you befriend on social media. People may not be who they appear to be on these platforms. Do not post pictures and information that other people can use against you. Find safe sites to post your information.
Here in Shadee.Care we make sure that you are safe as we strive to ensure that our community has a positive experience and get all the good vibes they need for each day.
Don't respond to what the trolls say. Often, nasty comments are made to get a response from you and ignoring the bully will defeat their plans to get you down. Responding is also pointless if the bully hinds behind a false persona.
Keep a record of the derogatory remarks so that you have evidence of what was said in case you need to raise the case to the authorities. Take a snapshot of the post with the name of the sender, date and social media platform visible.
Change your social networking settings and block out the bully. Delete all information that was posted by the bully so that it does not create copycat behavior against you.
Get help from forum moderators and report the abuse to the different Social Media site providers.
Tell a more mature family member, friend or trusted adult and ask them to stand up for you.
Upstanding Cyberbullying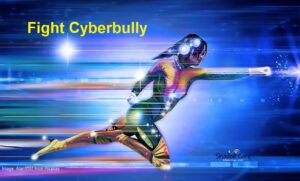 Often, we wonder why in a busy public space like social media, where everyone is looking at everyone else's pages and comments but nobody says anything when a vicious comment is posted. Bystanders do not take the initiative to help the victim for many reasons.
Some fear retaliation and being bullied themselves
Some may not know what to do to address the bullying.
Some feel that it is not their business to intervene as they do not know the victim or what the real situation is about.
Research has shown, that often, the reason for bystander inaction is because everyone is waiting for someone else to make the first move to speak up against the bullying. Once someone starts to call out the bad behavior then other people will likely join in to do what is right.
How can you Upstand Cyberbullying?
Here are some suggestion. But remember to focus on the act and the behavior itself, not the person perpetrating it. Your response should focus at calling out bad behavior and supporting the victim rather than shaming the troll. It is totally pointless  fighting bullying with more bullying.
Positive Offensive – Post positive comments about the victim, point out positive qualities or commendable actions by the victim. You can also defend the victim by saying ' You and I have lost it/messed up too, and that should be ok'.
Delete the negative messages – Do not forward the negative comments to other people. Gather more people to post nice comments about the victim.
Change the topic or use Humour– Sometimes humour can lighten up a serious situation. But be careful that you are not poking fun at someone else as you do so. E.g 'Whoa, someone is having a bad day to be saying such things'.
Object to bullying – You could write: ' That's not a nice thing to say. You wouldn't want someone to say the same thing to you'
Reach out privately to the victim- Send the victim a private note sharing your displeasure about the bullying, express your concern and show understanding for how they feel.
Provide help to raise the bullying to relevant authorities
Unintentional vs Intentional Bullying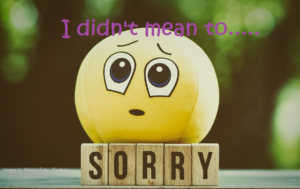 Sometimes written comments can be misconstrued, as it is hard to tell the motivation behind a comment when you can't see the facial reaction or hear the tone of voice.
Unintentional bullying can happen when people crack a bad joke not knowing that the recipient is sensitive to the statement. Some make remarks in a fly without detailing what they really mean.
While some express comments that are really a reflection of their own fears and anxious thoughts. If you have unintentionally said something that hurt someone, Apologise! Forgive yourself! And Be more mindful next time.
But if a person persistently causes hurt to someone else, it could be because they have unresolved issues in their own lives. Research has shown that some cyberbullies just don't know how to empathise with others.
Some bullies are actually afraid of being bullied themselves as they may have been the target of bullies in the past. And of course there are those bully's who only know aggression as the way to solve problems. We do not want to validate bullying nor encourage behavior that is hurtful to others.
But we do want people who resort to bullying as an outlet for their frustrations to get help for themselves. They should speak with professional counsellors, teachers, religious or community leaders about their struggles. Get help here:


Millie Bobby Brown- Spread love and positivity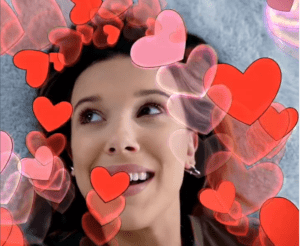 "I can deal with it. I think maybe I've grown thicker skin and I just realised it's OK, they might be going through something, they might be really upset or hurting. I choose to love. I don't like hating on people. It's exhausting and horrible. So, I've dealt with that by saying, 'I'm turning it around. Come on my Instagram page. If you really do want to hate on me. I am just trying to spread love and positivity."
Lashana Lynch : A Different Perspective.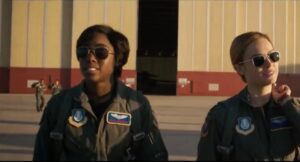 Lashana Lynch is most recently known for her role in the movie Captain Marvel, playing fighter pilot Maria Rambeau and best friend of Carol Danver a.k.a Captain Marvel. However, Lynch's next big role in the James Bond movie ' No Time to Die', was not well received by Bond fan's.
Many fans reacted negatively when it was revealed that Lynch would play the roll of 007, as they did not think an African American 'Black' women should be ascribed the role of 007.
Lynch however, was unfazed with the comments and responded:
"It doesn't dishearten me," she said. "It makes me feel quite sad for some people because their opinions, are not even from a mean place — they're actually from a sad place. It's not about me. People are reacting to an idea, which has nothing to do with my life."
Lynch went the extra mile and text some of them with a positive message causing a few to have a change of heart. She says their reply was like: "Oh my gosh, thank you so much!" She added: "But it's an interesting test because it reminds them that they definitely wouldn't say that to someone's face."
Lynch demonstrates here that when you take a step back and look at negative comments with a clear head, you can be less emotionally affected. By identifying the reason behind the negative reaction of the Bond fans, Lynch recognized that the fans were actually disappointed because of the type casting of the 007 character which failed to meet with their own expectations.
Cyberbullying is a global problem and has claimed many casualties. However, for cyberbullying to stop, we need to recognize that everyone needs to play a part and take proactive steps to change the way we behave, react and communicate on cyber space.
If you are a victim of cyberbullying, engaging in self-harm or having suicidal thoughts, please call for help now:
References:

Englander, E.K, Muldowney, A.M. (2007). Just Turn the Darn Thing Off: Understanding Cyberbullying.. InMARC Publications.Paper 12. Available at: http://vc.bridgew.edu/marc_pubs/12

Marano, H.E, (1995,2019) Psychology Today. Big Bad Bully- Bullies aim to inflict pain. But eventually, the one most hurt by the bullying is the bully himself. https://www.psychologytoday.com/us/articles/199509/big-bad-bully

Steffgen, G., Konig, A., Pfetsch, J., & Melzer, A. (2011). Are Cyberbullies Less 

Empathic?

 Adolescents' Cyberbullying Behavior and Empathic Responsiveness. CyberPsychology, Behavior & 

Social Networking,

 14, 643-648. doi: 10.1089/cyber.2010.0445.

Shultz, E., Heilman, R., & Hart, K. J. (2014). Cyber-bullying: An exploration of bystander behavior and motivation. Cyberpsychology: Journal of Psychosocial Research on Cyberspace, 8 (4), Article 3. https://doi.org/10.5817/CP2014-4-3

Image/Video of Jesy Nelson - Odd One Out, BBC.com

Image of Lashana Lynch - Captain Marvel Trailer, Marvel Entertainment.

Image of Lizzo - Andy Witchger / CC BY (https://creativecommons.org/licenses/by/2.0)



Image of Taylor Swift - 

YouTube: The Best Outfits At The 2019 American Music Awards | Cosmopolitan UK]