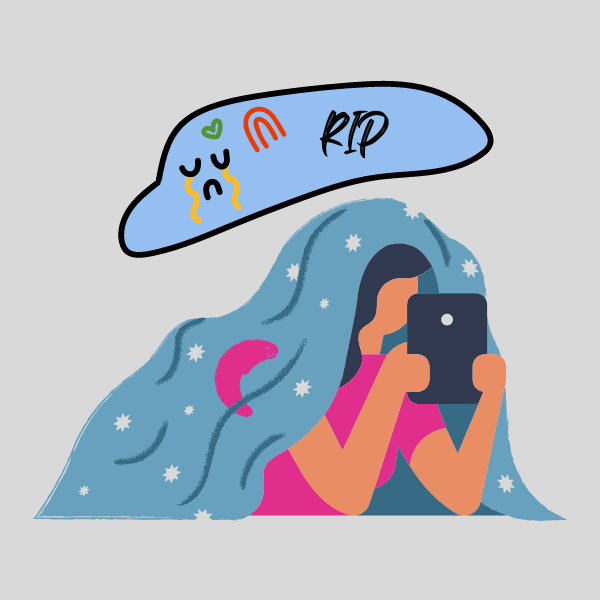 Hearing tragic news of death can really sink our hearts whether we are friends, followers or not. It may be someone on social media, but the feelings we experience from such news is real.
Grief
Grief is a reaction to the loss of someone or something that we considered important and significant to us. It makes us human and it reflects that we have compassion and a capacity to love. When we hear about tragic situations about someone on social media, we can experience very strong emotions. Such emotions can be quite confusing for some of us especially if we are not friends with that person. Our minds may argue that it's silly to feel such feelings when we don't know that person. But the emotions are real and it needs to be validated.
If you have received news on social media that someone you followed had passed on, it's goods to show your compassion and send your condolences to the loved ones. Then it's also good to grief and come to terms with that loss yourself. You could do this either by talking to a close friend or a caring adult. We all grieve differently, especially younger people.
Here is more information about how young people grief.
Trauma
Sudden tragic loss can be traumatizing even if we are separated by miles of internet space. Vicarious trauma happens when see other people suffering and losing their lives in tragic ways. This activates our mirror neurons and we feel the pain like if it's us going through the same situation. Vicarious trauma can lead to Post-traumatic-Stress-Disorder (PTSD). This is a mental condition that can really affect daily living if it is not dealt with properly.
Suicidal Thoughts
For some of us we hear more about tragic suicide loss more than others because it's something that matters to us. We may be concerned about loved one whom we worry may have suicidal thoughts, or maybe, we have those thoughts ourself. No matter which side you are on, please always remember this:
Nobody wants to die. Never ever belief that someone really wants to die. We really just want a solution to the problems in life. Death is NOT the solution. Please create a safety plan and choose life.
We can stop suicide from happening. Here is what you can do to help a friend and prevent suicide.
If you are struggling very hard with suicidal thoughts, please get help immediately.
Here are some helplines you can call.